vrinelli and tattoo artist
sailor, tattoo artist, vrinelli
jane, tattoo artist
wonderwoman
tattoo aritist, tourist
evil clown, cop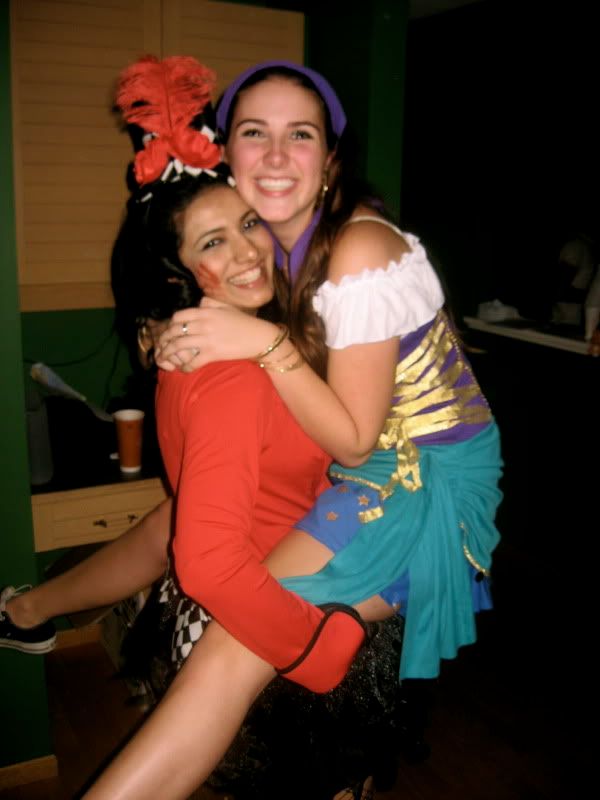 sexy circus performer, esmerelda
aunt jemima! & tatt artist
I had a pretty decent night i'd say.
hit up two parties.. one was super crowded so it was hard to move around and the dance floor sucked cause it was all grinding and I'm the typa girl who just 'dances'.. ya know?
but lotsa fun peeps there, got broken up round 1 am and I had my 6 INCH HEELS ON and had to walk home, but my good friend matt lent me his skater shoes... woooooop..hahaha
lucky for that.