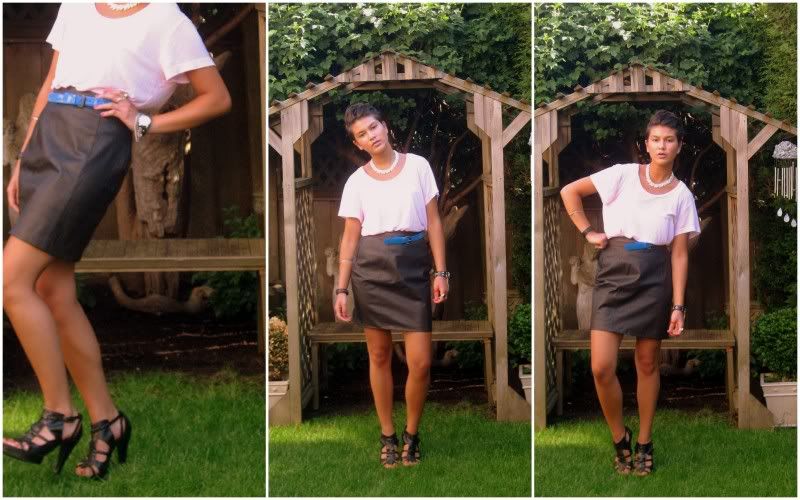 Die Fledermaus, is the title of the opera that I went to last night. The music was sung in German but the dialogue was in English.
It was longgg. 3 intermissions, about3 hours or just about, it was quite a good opera, being the 2nd one that I've now been too. Gotta keep in mind though that these are university students.. not the people you see with the big big orchestras on t.v but it was still impressive, some amaaazing singers. The acting was alright but I enjoyed myself.
I decided to wear those heels, which my mom flipped about cause she said it looked like I was going to a fashion show instead of an opera...
...? whatever mom.
Wearing: loose tee- F21, leather skirt- thrifted, necklace- grans, blue belt- Proenza Schouler, heels- Zara