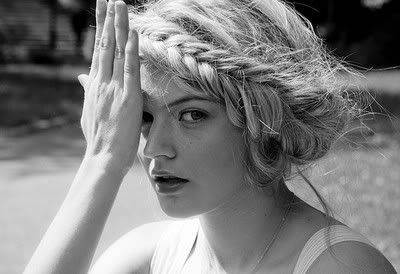 I've decided i want my hair in some kind of braid for prom, which is next year but i plan everything like 10 years in advance.. haha.
I've also thought about instead of a long dress, like everyone else, i'll go for something short, and i get to design it! which makes it even more exciting.
the 3rd pic though, i reallllyy dig the hair. i would love something cute but messy like that.